Viva Italia!
Reporting from a van somewhere on the island of Sardinia.  Italy is truly the most wondrous of places in a hundred different ways.  Working air conditioning is not one of them.  Very fun gig last night, though, double bill with Hiromi, Anthony Jackson and Steve Smith.  I begged the stage hands to go out there and tell her to slow down, but they refused…And the concert two nights before was a classic Italian scene, a big stage set up in a square in the old part of town (and "old" in Italy ain't like "old" anywhere else!), a great crowd of people who've earned the right to take that sort of thing for granted, an unbelievably great dinner beforehand and a walk through the medieval streets after.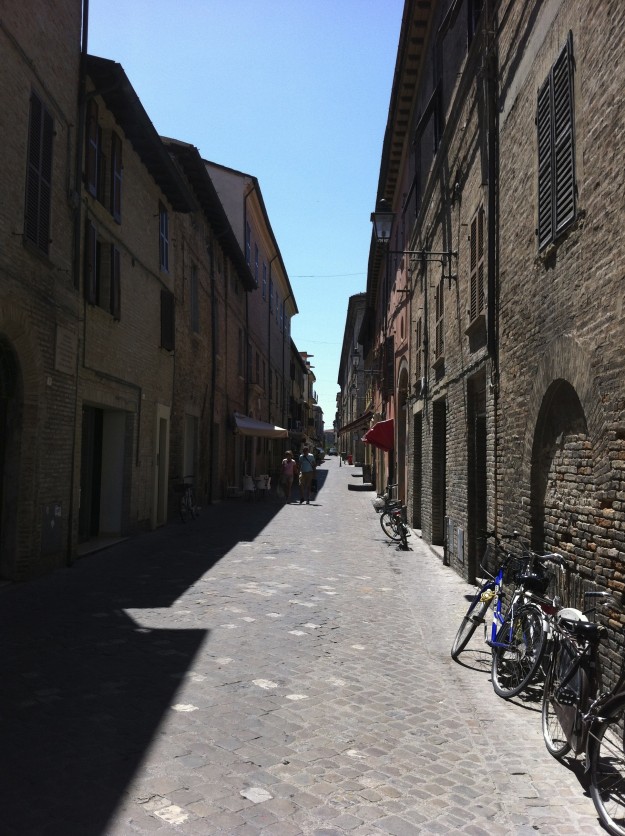 It's easy to forget how different life is in Italy as time elapses since my last visit;  you really have to go there to experience the kind of tectonic shift in worldview that happens by just sitting at a cafe with your espresso.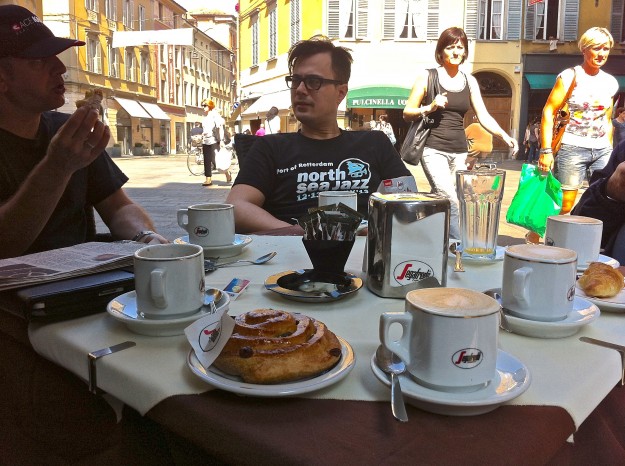 Same thing in a lot of France, parts of Spain and Portugal, the Netherlands, and I always wonder the same thing:  is 500 channels of television coming their way, to erode a lifestyle that's been refined over thousands of years to be hugely satisfying in the most sublime ways and to slowly turn the Italians into a population where enough people give a shit about Kourtnee Kardashian that she can earn $67 million dollars a year selling her vapidity?  And despite my well-hardened cynicism about the insidious power of the Vast Wasteland to drag hapless souls down to a special hell where a 24-hour "Petticoat Junction" marathon passes for entertainment, I think there's a good chance that it won't fly in Italy.  TV is like the Bark Beetle;  it needs some openings in the bark of the tree to get in and start destroying it, and I don't think there are enough openings in the bark in Italy to reach critical mass, compelling though Kourtnee's quest for a Fabergé Tampon Cozy might be.  Denise and I are determined to get to Europe with our kids next spring for a couple months, and this little trip serves as a very vivid kick in the ass as to why.
<<<NEWS FLASH!:  the window next to me, which had been held in place by crumbling, dried-out duct tape, just damn near fell out of the van, and now Minh gets to spend the next two hours holding it in place!  Living the dream!>>>