Welcome
to my webpage! There's a lot going on here:  a large sampling of the music I make, a number of video performances, bio info, information on what I do, and a blog, which I intend to use as a chronicle of the musings of my unusual mind. Poke through here (be sure to visit the
store
!), enjoy the music and endure my droll commentary, and join my email list and stay up on my blog and what else is new in my musical universe!
BIG NEWS ITEM #1:  My online video instruction series, www.musicpath.net, is NOW LIVE, with more than 60 video lessons on improvisation, production, mixing, sounds and setups, and a range of information on what I think it takes to become a successful musician in today's world of music.  There are 3 free lessons and 3 free sample play-along tracks available on the site for you to check out;  pay a visit and see what musicpath.net can do for you!
BIG NEWS ITEM #2: The THIRD RAIL tour of Europe is CONFIRMED for November 27-December 8, in Austria, Germany, the Netherlands, and the Czech Republic. Myself, Tom Brechtlein and Janek Gwizdala, playing a pretty burning book of tunes by me and Janek, we are a very large-sounding trio and we are very buzzed about this tour! Check the Upcoming Shows tab for dates and locations, and we'll see you there!
 THIRD RAIL EUROPEAN TOUR – NOVEMBER/DECEMBER 2013! With Tom Brechtlein on drums and Janek Gwizdala on bass; click "THIRD RAIL" above for details and to download 2 free tracks!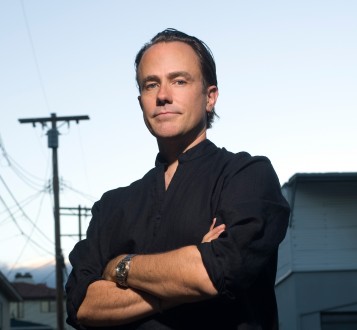 FEATURED VIDEO: From a long session in Studio A of the Musician's Institute in LA, "You Rang", first take of the day

Sitting in Newark Airport for 7 hours waiting for a standby flight home, damned tired but buzzing in the best way over the last 2 weeks. Ended the tour last night in Prague at one of my favorite jazz... Read more
---

Well. I've been snubbed by the Video Music Awards AGAIN. It is becoming obvious that I am going to need lessons in "twerking"; I invite my readers to submit their... Read more
---
Read more news