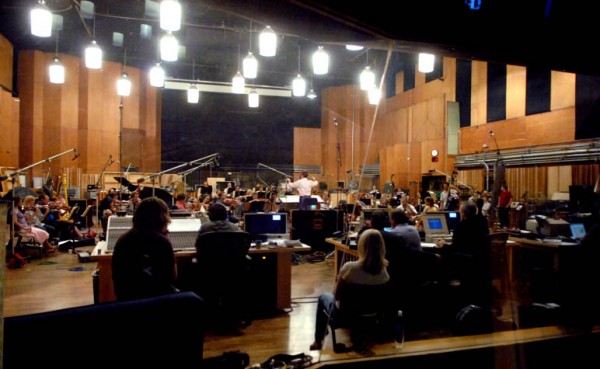 "There's so much to say about George Whitty…First of all, he's one of the most soulful human beings on the planet that I know…if you hear any note from George Whitty, you're going to hear impeccable taste come through, and relentless chops, and soul like there's no tomorrow.  He's like a diva mixed in with a jazz genius giant…"
Will Lee, bassist, "The David Letterman Show"
"The set kicked off with 2003's "Comin' Home Baby," a spacey, atmospheric groove that provided a background to showcase Sanborn's wildly talented keyboardist and organist, George Whitty."  – The Buffalo (NY) News, 05.21.07
I invite you to peruse all the music on this site for a good representation of how I approach adding a dimension to a track or to a live gig. Lately I've been doing a lot of "let's outsource the keyboards/arrangement to George" sessions; a track comes in, I add my parts or do a full arrangement, FTP them back, and away we go. I get inspired and like to bring something unusual, and something "more" to a track; often people are surprised to get, for example, a conga track back in addition to the keys tracks they ordered. I am a fanatic about sounds, and whatever I do, be it piano, where I use several different pianos depending on the track, including an actual grand (imagine that!), organ, Rhodes, synths, orchestration, sound design, percussion, drum programming, or one of my favorites, the bass track, the sound is fully produced and ready to drop in by the time I'm finished with it. I also get a thrill out of getting a track in and taking it as high as it will go (check the arrangements for the Herbie Hancock/Lang Lang CD below for examples of what happens when I get on a mission). Take a listen and hear why I'm hired by the Brecker Brothers, Herbie Hancock, Carlos Santana & Dave Matthews, David Sanborn, Richard Bona, Celine Dion, Chaka Khan, Patty LaBelle, Sadao Watanabe, Gino Vannelli, Drew Zingg, Chris Minh Doky, Chris Taylor, and dozens of other artists to add my thing to their tracks.  And you can hit me on the "Contact" page if you'd like to have my work on your project.
Oh, and I sing, too:
Update Required
To play the media you will need to either update your browser to a recent version or update your
Flash plugin
.